Chinese first emergency blood delivery drone is put into use
China Civil Aviation Network reported: On the morning of March 24, a UAV carrying 10 units of clinical blood took off from Zhejiang Blood Center and landed safely and steadily at the UAV landing station of Zhejiang University Hospital 5 minutes later. This marks China's first normalized emergency blood delivery drone into use.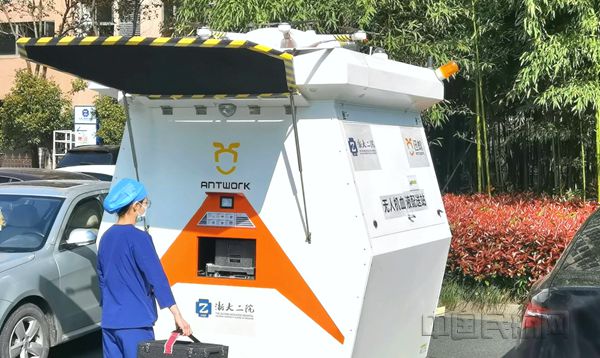 Special cargo box for drone blood distribution
Since 2019, some UAV companies in China have cooperated with Zhejiang Blood Center to carry out a large number of tests, verifications, and flight tests related to blood distribution, and have accumulated rich experience in the development of three-dimensional transportation channels for blood transportation. The normalized blood distribution flight started this time means that the UAV blood distribution service is officially included in the medical emergency system.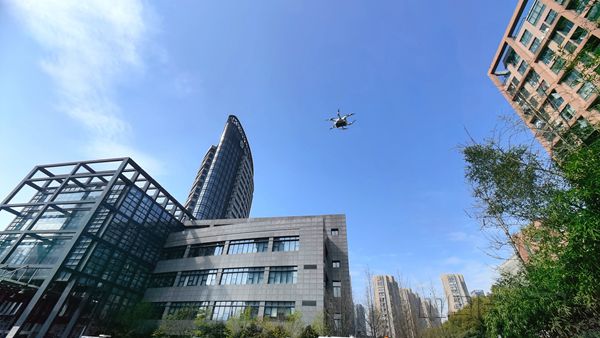 UAV medical instant delivery is an integral part of smart hospitals, and three-dimensional transportation will also redefine the efficiency of medical services in the future. Normal UAV blood distribution is one of the typical applications. Compared with ground transportation, it can not only improve the transportation timeliness by 60%.
UAV delivery technology also includes precise temperature control, sterilization and antibacterial, process management, personnel training, etc. The environmental control of blood transportation is critical and has a great impact on blood quality. UAV cargo boxes are ultra-light and strong, and precise temperature control
FlyDragon delivery blood drone
UAV company have two drones for delivery blood

1.

short distance delivery blood drone

Fly Dragon FD1600 is a long flight time six axis carbon fiber drone Frame , made of carbon fiber material which features light weight and high strength, the canopy of FD1600 is made of glass fiber so that the GPS signal won't be blocked. The closed fuselage structure can protect from the rain and dust, and also protect other load equipments like flight control and battery. The arm is pluggable, both the cover and arms can be locked with the quick locking hooks. Due to its detachable arm the FD1600 drone Frame is also easy to carry.

FD4100 can be applied in many fields like aerial photography, emergency rescue, reconnaissance mission, power line inspection, remote sensing survey and mapping etc.

Specification
Aircraft Type: Hexacopter
Wheelbase: 1660mm
Airframe Material: Carbon Fiber And Composite Materials
Package Size: 400*730*930mm
Drone frame Weight : 2.7kg
Max. Take-Off Weight:26kg
Max. Payload: 12kg
Flight time: 120minutes(without payload)
80minutes(3KG payload)
40minutes(10KG payload)
Max. Climb Speed: 4m/s
Cruise Speed: 36km/h
Max. Flying Speed: 54km/h
Max. Altitude AMSL: 4000m
Hovering Accuracy:Vertical ±1m, Horizontal±1.5m
Max. Wind Resistance: Level 6
Operation Temperature: -20~60℃
IP Rating:IP56
2.Long distance delivery blood drone
Long Endurance Fuel Power Fixed Wing gasoline VTOL UAV Surveillance Survey Mapping Gasoline Engine KIT Frame
Fly Dragon FLY-330 gasoline VTOL is a professional and high-performing VTOL HYBRID UAV offering outstanding efficiency and elegance. The system has been designed to flexibly, quickly and safely integrate different sensors in order to meet the needs of a variety of fields of application. The high quality standards combined with the extremely simple operating concept and high aerodynamic quality makes the system unique in its comparative class. The FLY-330 can autonomously and safely take off and land vertically with highly sensitive sensors on a minimum area. With no need for any take-off or landing runways.
Model features
Vertical take-off and landing
Low requirements for landing and landing points, high operating efficiency.
Simple structure
Easy to operate in a short time.
Full autonomous flight
One-button take-off, safe and efficient.
High security Double protection for emergency landing and open umbrella.
Flight duration 5-8 Hours with 8L gasoline loading

Aircraft Parameters
Cruise speed 100-120Km/H
Aircraft length 2100MM
Wing width 3300MM
Maximum takeoff weight 40KG
Flight altitude Maximum 4500m
Payload Maximum 10KG
Wind resistance Grade 6
Power System 60cc-100cc Gasoline Engine-Electric
Body material Full composite material