Drone delivery service company Zipline is valued at $2.75 billion
A report on August 3 According to a recent report on the British Financial Times website, Zipline, the world's only large-scale drone delivery service company, recently raised US$250 million in funding, more than doubling its valuation to US$2.75 billion. At present, the company is working hard to meet the demand released during the epidemic, and working with partners such as Walmart, Pfizer, Novant Health, etc., is committed to expanding business in the United States and expanding business in Japan with the help of one of its investors, Toyota.
The California-based startup was founded in 2014 and gained fame in Africa for delivering blood, medicines and vaccines to hospitals. In the past five years, the company has completed more than 150,000 missions.
Zipline CEO Keller Reinoldo said that last year, due to the shortage of supply in the global health system and seeking to continue stable operations in the context of implementing regulations on maintaining social distancing, Zipline doubled its order target.
The U.S. drone market is under strict supervision by the Federal Aviation Administration (FAA), but Renodo said that after two years of negotiations, he expects that Zipline will obtain a license this year to start operating its remote drone delivery services more widely.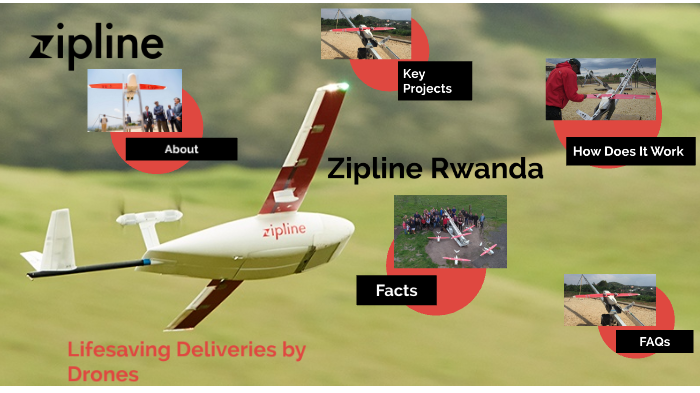 "We make drones here, and we operate 9 global distribution centers, serving approximately 25 million people," Rinodor said. "We provide daily delivery services to 2,500 hospitals and medical institutions in Rwanda, Ghana and the United States-we will add services in Nigeria and Japan in the next two months."
Deloitte predicts that in the United States alone, by 2035, the advanced air transportation market (covering low-cost air cargo and personnel transportation) will become a $115 billion industry, creating 280,000 jobs.
FDD50 fixed-wing VTOL delivery drone
FDD50P Delivery VTOL UAV, Remote airdrop system for emergency supplies(replenishment of medicines, food, water, plasma, etc.)
FlyDragon FDD50P UAV platform is equipped with industrial-grade vertical take-off and landing fixed-wing flight control. Maximum payload 15kg, life time is 2h@15kg payload, 4h@10kg payload, it's have a dropping box for delivery, drop box size: Length 462MM, width 296MM, height 169MM. it's used to delivery medicines, food, water, plasma, etc
The drone platform has the following features and advantages:
a) Practical and efficient: it has the characteristics of fixed-wing UAV's long flight time, fast speed, long distance and large load;
b) Vertical take-off and landing: with the take-off and landing mode of the rotorless drone, greatly reducing the requirements for landing and landing and airspace;
c) low cost of use: no complicated and bulky launching and recycling equipment, no additional recycling sensors required;
d) Simple operation: integrated special flight control and navigation system, full autonomous flight, operators only need to send flight plans, no professional training and operational experience;
e) Compact system: no complicated auxiliary equipment, simple transportation, deployment, maintenance and withdrawal.
Specification
Body length: 2.5m
Wingspan: 3.8m
Maximum takeoff weight: 50kg
Maximum payload: 15kg
Life time: 2h@15kg payload, 4h@10kg payload
Flying radius: 200-400km (depending on the amount of oil)
Maximum control distance: Remote control (manual control): 1km
Ground station control (depending on the distance of the digital transmission): 30km standard
Maximum speed: 130km/h
Cruising speed: 100-120km/h
Maximum oil load: 12L
Lift limit: 4000m
Maximum wind resistance: 12m/s (6 wind)
Use environment: -10 °C +45 °C; anti-light rain
Climb/lower power battery: 4*14000mAh-6S lithium battery
Take-off and landing mode: vertical takeoff and landing
Shipping size: 1.6*0.7*0.6m (length * width * height)
Drop box size: Length 462MM, width 296MM, height 169MM
Delivery method: parachute