Hover launched new folding drone
This folding drone can always follow you in flight shooting, you can grab it at any time, fold it up and carry it anywhere, there are very few similar products that can do this.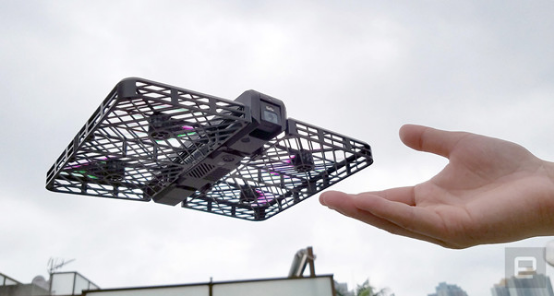 For the consumer-grade drone, the follow-up shooting function may not be realized yet, but this drone can always follow your flight shooting, you can grab it at any time, fold it and carry it anywhere. At present, there are few similar products that can do this, but Hover drones have already done this.
This drone is mainly used for taking pictures and videos in the air. What's more cool is that his propeller is wrapped with a layer of carbon fiber frame. This is the safest drone we have ever experienced. You can hold it by hand while it is flying, and you don't have to worry about your fingers being scratched by the propeller.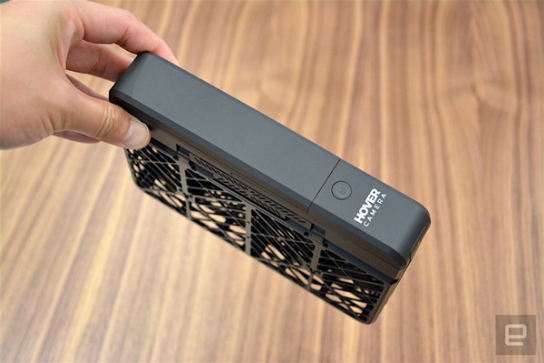 This Hover camera weighs only 238 grams, which is lower than the mandatory regulations for registration of drone enthusiasts issued by the Federal Aviation Administration. It is also very small, and the folded propeller is about the size of an old video tape.
The artificial intelligence algorithm used by the drone has also been carefully optimized to stabilize flight and shooting. Each battery has about 8 minutes of battery life, and the removable battery design on the top makes it easier and faster to replace the battery.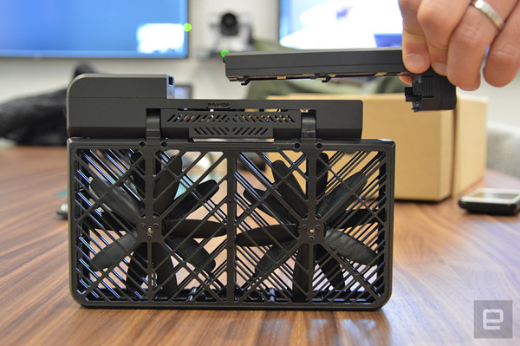 The UAV uses a 13-megapixel front camera, supports 4K video recording, and is equipped with dual-color temperature fill light to adapt to different shooting scenes. Due to the single-axis gimbal design, the bottom of the machine is also equipped with a 3 megapixel camera and sonar system, which is used to stabilize the drone during flight.
The Hover drone is not equipped with a traditional remote control, and all operations can be achieved using only the virtual buttons on the mobile phone App software. There is a Wifi connection between the drone and the mobile phone, one finger controls the pitch and yaw of the drone, the other finger height and horizontal direction, and two buttons control the forward and backward movement. .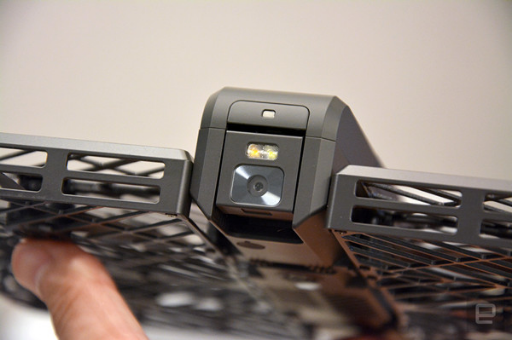 At present, the App application also supports 360-degree panoramic mode and face tracking and body tracking functions. To turn on the tracking mode, just select the corresponding recording mode in the App software, and then you can see the lock yourself box from the phone. Whether you are walking indoors or outdoors, you can get a good tracking effect. If the person being photographed suddenly accelerates, the drone will also accelerate to follow.
At present, there is no price information for this Hover drone. Through its material and function predictions, the expected selling price may not exceed 600 US dollars (about 3895 yuan), which is a reasonable price.
Industrial folding drone frame KIT
FLYD-100
Wheelbase: 1000MM?? Height: 500MM
Frame Weight: 3.5KGS
Supply voltage: 6S
Motor: U8 KV150
Propeller: 28 inch propeller
Battery: 1 units 16000 mAh 22.2V?
Payload: 1-5KGS
Endurance: 50 minutes(without payload)