How to do drone photography
With the development of technology, drones have entered our lives. I believe everyone is no stranger to drones. Drones are now widely used in the world, including the express delivery industry, catering industry, news industry, etc., as well as the film and television industry. When shooting large scenes used drone photography, drones are a good assistant, and some enthusiasts will buy them as toys .
In recent years, many drones have been used for filming in the film and television industry. The aerial helicopters used for traditional shooting are bulky and expensive to maintain. The cameraman hanging underneath is very hard and dangerous. If you use a multi-rotor drone to carry a high-definition camera to shoot through the gimbal, not only can you capture the magnificent scene of traditional aerial photography, but also be able to harvest very good dynamic video effects with its flexible and flexible performance.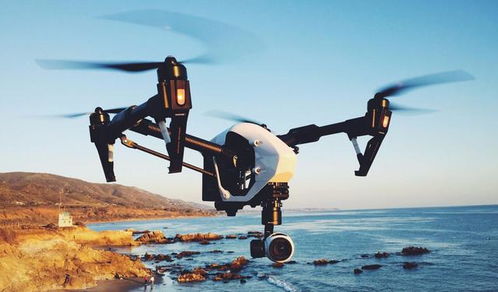 In addition to the film and television industry, some flight enthusiasts will also buy some sports and entertainment drones to experience the high operation of a drone. Moreover, many aerial drones are not only waterproof and drop-proof, but also simple to control. Some can do smart follow-up. However, many pilots should have encountered such a problem when they first came into contact with drone aerial photography. How to choose the angle of aerial photography? How can you make tall works?
You don't need to worry about this, I will introduce you to a few aerial photography techniques today! After reading it, you can become a master of aerial photography!
1. Master the aerial angle
Whether it is a novice introductory exercise or an experienced expert, one must pay attention to that is to master the aerial angle. Different scenes and needs require different angles. The most common one is probably the vertical angle. Single-person, multi-person, buildings; there is a 0 ° looking down spiral, suitable for shooting people and buildings. When you have a certain understanding of manipulating drones, and feel that 90 ° shooting cannot meet your needs, then You can shoot dynamic videos. A 90 ° spiral ascent is a very good start; other shooting angles, including 45 ° diagonal rearward stretching, surround shooting, automatic tracking, etc. As long as you use it properly, keep the picture simple, You can definitely shoot good works.
2. pay attention to wind speed
This is due to the influence of external factors. When operating the drone to shoot, as the flying height of the drone rises, the wind speed will naturally increase and the shooting picture will also become more and more shaking. Although the flying height of the drone is relatively impressive, due to various factors, everyone generally does not fly too high, so in general, you should try to avoid windy weather and avoid jittery pictures. The flying height is the most It is better not to exceed 100 meters, so it should be able to shoot a more stable picture.
3. Shutter speed
The shutter speed refers to the parameter of the speed of the camera when the shutter is opened. It is a very important factor in determining exposure. It is one of the most indispensable main parameters for mastering a drone. Using a good shutter speed will allow you to take a different picture! When adjusting the shutter speed, you need to consider two factors. First, the drone is affected by airflow in the air, and the camera is prone to tremor. The stronger the wind, the more the camera shakes. The second is to prevent overexposure. When the sunlight is dazzling, use a solid aperture of f2.8 (meaning that a small amount of light enters the sensor) and increase the shutter speed so that the photo will not be overexposed.
4. Location selection
If you are only shooting people, in fact, as long as the background is relatively simple, you can shoot a good feeling without too many lights or objects that interfere with the picture, but for aerial photography, because the person being photographed will lie directly on the ground, The person shooting needs to consider whether the selected environment is suitable for lying down, or what needs to be corrected to attract people's attention. So many people still choose some lawns or ordinary grounds to shoot.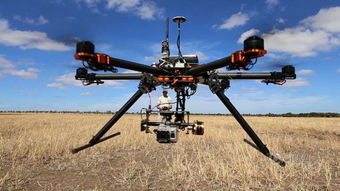 In addition, the drone has a very wide angle of view, and there may be many irrelevant objects in the captured picture, so pay attention to the picture at all times, and do not shoot objects that should not be taken, so as not to damage the theme. Generally speaking, two backgrounds are relatively simple, one is unconventional and single, such as some lawns, which can more directly highlight the main body of the character; the other is geometrically symmetrical or interesting patterns, so that the character will also become one of them The finishing touch.
The above are some tips for shooting for novice drones that I have compiled for you. In the future, the development space of drones will definitely be wider. !



Best drone for

drone photography
Industrial Drone frame KIT for Customize UAV
Industrial Drone frame Flight platform for customize industrial Specially designed for industry applications. with modular design concept, the main components can be quickly disassembled and assembled, flexible and multi-purpose, convenient for customized demand expansion, and the whole frame adopts dumb black coating, which shows processional stability.
This is only Frame for your customize, it does not include devices such as flight control, battery, and mount camera. The industry machines are all in accordance with the project, so it is necessary to select the control system, the picture transmission system and the mounting according to the requirements of the specific project, and do not provide assembly and debugging;
Mounting board default empty board(no mount holes), buyers can open their own holes as needed. China Uav Design Industrial Drone Frame and Arm Cheap Selling for Drone Passionate, Find details about China Industrial Uav, Uav from Uav Design Industrial. We have a full range of giant multirotor frames for aerial filming, surveying, mapping etc.
Note: This is just a Industrial Drone frame and landing gear, not including other electronic accessories.
FLYD-100
Wheelbase: 1000MM?? Height: 500MM
Frame Weight: 3.5KGS
Supply voltage: 6S
Motor: U8 KV150
Propeller: 28 inch propeller
Battery: 1 units 16000 mAh 22.2V?
Payload: 1-5KGS
Endurance: 50 minutes(without payload)
Best Camera for drone photography
3-axis thermal imager ir gimbal drone with 4K camera
camera gimbal 3-axis thermal imager ir gimbal drone with 4K camera
camera gimbal Q40TIR is a powerful dual cameras 3-axis gimbal camera with 25.9MP 4K camera and 640 50mm lens thermal imager. It's powered by Panasonic 1/2.3″ COMS module, has up to 40x optical zoom. The high-end cameras module and advanced pinpoint anti-vibration system bring you extreme stable high image quality at anytime. Specially designed for long distance details inspections, research & rescue, surveillance and aerial photography, especially for big UAV. All parameters are have been perfectly set, you just need to install it to UAV, then ready to fly.
Advantage
* Highly competitive cost
* DJI's strategic partner

* Leading in the field for UAV payload of advanced technology.

* Certified by CE/ROHS authoritative institution.

| | |
| --- | --- |
| | UAV |
| | Q40TIR |
| | Panasonic 1/2.3inch CMOS |
| | 20x optical zoom, F1.8~F3.6(f=4.08~81.6mm) |
| | 640×480, 50mm lens |
| | 16×16″pixel~160×160″pixel |
| | 12V(4s~6s) |
| | Micro HDMI 1080P/ IP / SDI |
| | SD card up to 128G |
| | ±90° |
| | ±85° |
| | ±170° / ±360°*N (IP / SDI output) |
| | Pitch/Roll: ±0.01°, Yaw:±0.01° |