India uses SIM card for BVLOS drone
Vodafone Idea will cooperate with Zomato to enter the UAV ecosystem in India in the "BVLOS" drone trial to be organized by the Indian civil aviation regulatory agency. BVLOS refers to beyond-horizon flight. According to multiple industry insiders, from a commercial point of view, this is crucial for the industry.
Vodafone Idea and Zomato are members of the ClearSky consortium, which is one of 13 consortia allowed by the Telecommunications Authority of India to participate in the trial. ClearSky includes gurugram-based drone startup TechEagle Innovations, Bangalore-based artificial intelligence company Curl Analytics, and U.S.-based drone traffic management company Airmap
Vodafone intends to provide SIM cards for drones
Another person who anonymously participated in the project told MediaNama that Vodafone Idea will provide LTE support for TechEagle's drones, which will fly as part of the project.
The person said: "The drone will be connected to a device equipped with a Vodafone Idea SIM card, which can be used to connect to the Internet to collect data such as weather updates and airspace conditions."
The General Administration of Civil Aviation of India is conducting a trial to test the feasibility of BVLOS commercial operations, which is not permitted under current regulations. It created a regulatory sandbox for this and allowed at least 10 consortiums to start the project, including trust-backed Asteria Aerospace, Nandan nilekani-backed ShopX, Spicejet and ClearSky. Each alliance is basically a group of companies in the drone ecosystem.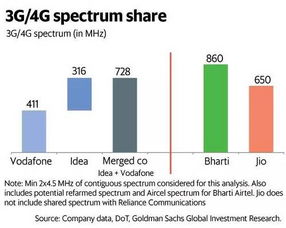 Drones equipped with bvlos must meet challenges similar to aircraft:
They need to update information such as weather changes, geographic and population data of the flight area, and sudden changes in the status of the flight area, in order to understand the weather and prevent collisions with other drones or aircraft in the same airspace.
To ensure this, these drones need to communicate with each other, using the so-called UAS traffic management system (UTM), which is essentially an automatic air traffic control system for drones. BVLOS capable drones need to be connected to the Internet at all times to ensure that UTMs work accurately. There are three different ways to connect to the Internet: on a 4G network, or on the unauthorized 2.4 GHz and 5.8 GHz frequency bands.
"For redundancy, TechEagle's drones will use unlicensed frequency bands and Vodafone Idea's 4G network," another person involved in the project told MediaNama. "Vodafone's idea, as a telecommunications company, can obtain population density data in several places, and its huge tower network will ensure that the drone is always connected to the Internet. This is vital information for the BVLOS drone.
Drones that communicate through Vodafone Idea's LTE network need to insert a Vodafone Idea SIM card. The SIM card will be used to talk to other drones nearby, while providing much-needed Internet access for the UTM of the drone. Vodafone's idea is expected to make money in this area, mainly by charging the drone companies for data fees for using SIM cards," they said.
If the commercial operation of BVLOS is initiated, telecommunications companies such as Vodafone Idea may provide services to hundreds of drones flying in Indian airspace.
Vodafone is developing drones in Spain and the United Kingdom
A third source said that Vodafone is very active in the drone ecosystem, especially in the European Union. As early as November 2018, the company conducted the first drone mobile tracking test in Spain, using a 4G modem and a SIM card connected to the drone. The system can determine whether the drone has deviated from the agreed flight path and help protect aircraft, civilians, sensitive facilities and other drones.
Earlier this year, the chief technology officer of Vodafone UK provided a reason for using a SIM card on a BVLOS drone: "A drone capable of flying "over the line of sight" safely will bring huge benefits; by being safer , A safer alternative, it is possible to connect the drone to the mobile network with the built-in SIM card," he wrote in his blog.
10KG payload fly 5 hours 100KM range

BVLOS drone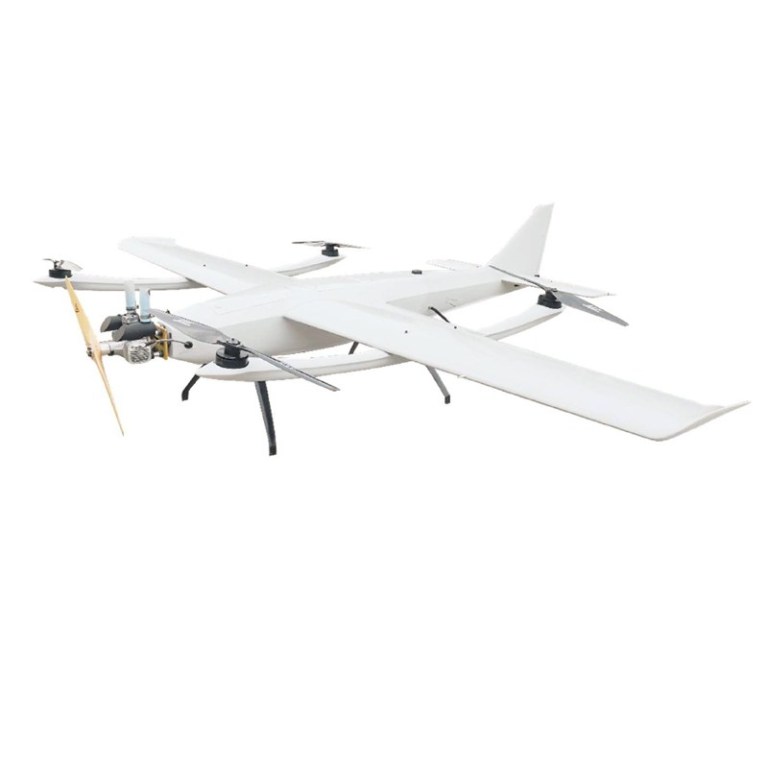 Specifications:
MTOW 20.3kg
Weight w/o battery and payload 9.69kg
Wingspan 3200 mm
Length 1,200 mm
Height 500 mm
Frame weight 3.2kg
Max payload(battery included) 10.61kg
Battery weight 7.53kg
Endurance(20.3kg take-off weight) 2.5 hours
Cruise speed 78-90km/h
Max speed 100km/h
Stall speed 57.6km/h