Status of agricultural drones in the USA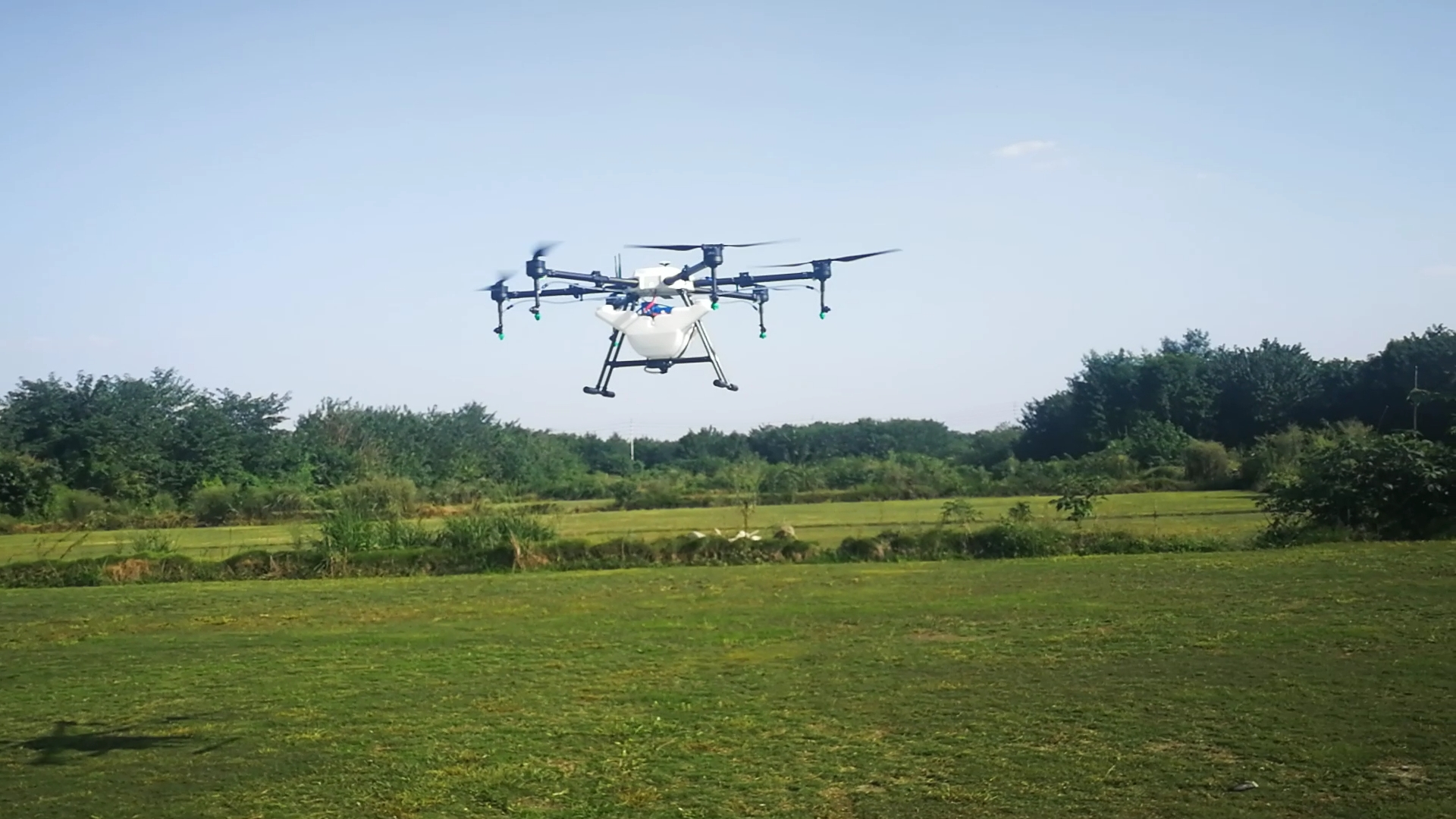 Since the onset of coronaviruses, the use of agricultural drones has increased significantly in USA, and all data indicate that the use of drones in agriculture is expected to increase.
DroneDeploy, a drone software company, said that from mid-March to mid-April, the number of UAV takeoffs among US agricultural customers increased by 33%. (San Francisco was the first city to tell residents to stay. It began to blockade on March 17, and by mid-April, most American cities had blocked it.)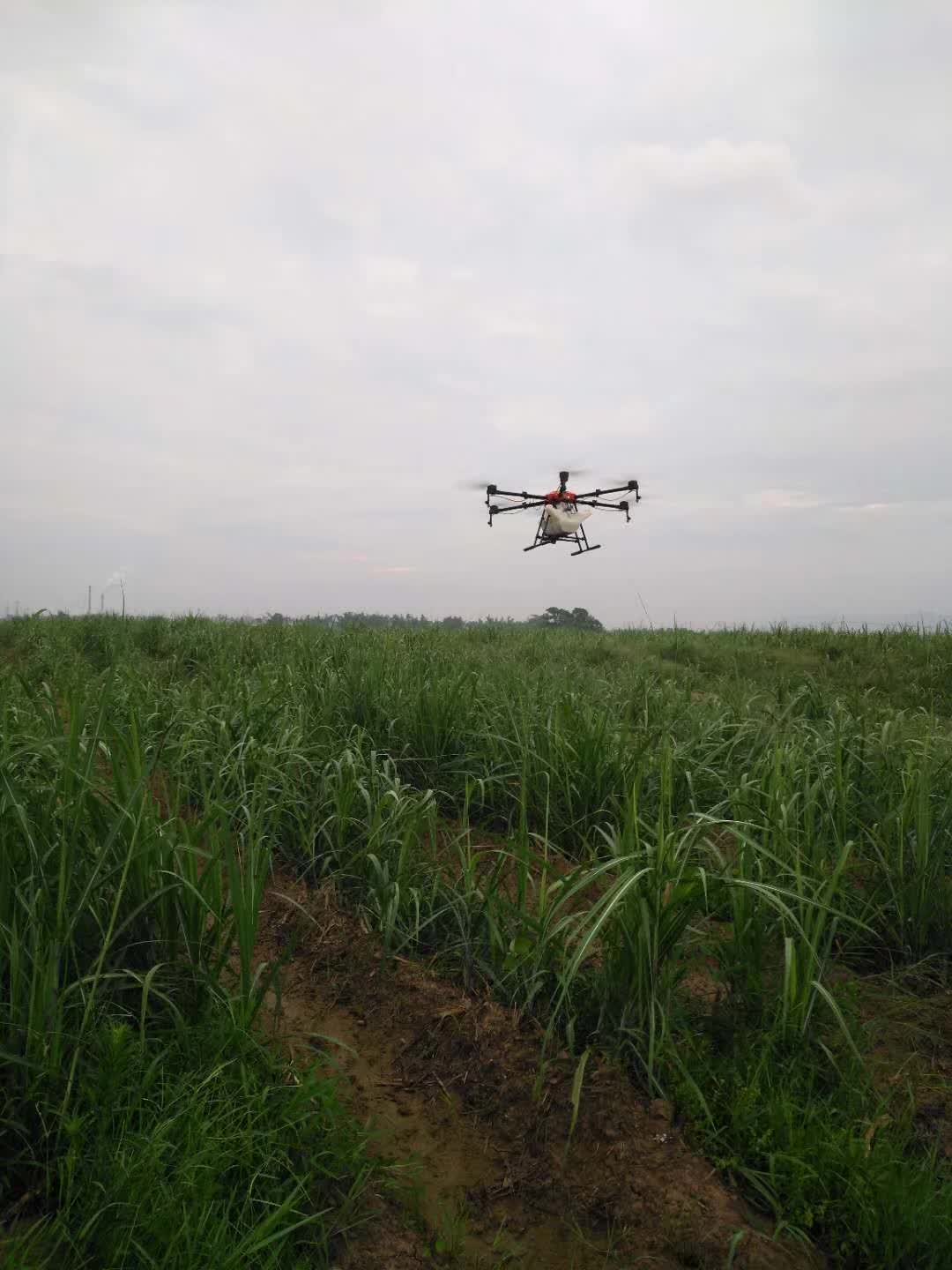 However, it may not be caused by coronavirus. Since the emergence of coronaviruses, there has been a growing trend of drones in agriculture.
According to data from a San Francisco-based software company, from 2018 to 2019, DroneDeploy's drone flights in the entire agricultural vertical increased by 32%, and in drone analysis, agricultural land increased by 55%.
This trend is expected to continue to grow. Meticulous Research's "Global Agricultural drone market Forecast for 2025" report predicts that by 2019, the global agricultural drone market is expected to grow at a compound annual growth rate of 31.1%, and will reach $5.19 billion by 2025.
Although Europe and Asia have also seen growth, most agricultural drones operate in North America.
The Meticulous Research report stated: "The main share of the region is mainly due to the growing demand for quality crops, rising labor costs, increased automation of agricultural practices and favorable regulations for the use of small drones for agriculture,"
Experts say that drones are not only a novelty in agriculture, but also a necessity. According to the prediction of the Food and Agriculture Organization, by 2050, the global population will reach 9.1 billion, which means that food production should be increased by at least 70% in order to feed so many people.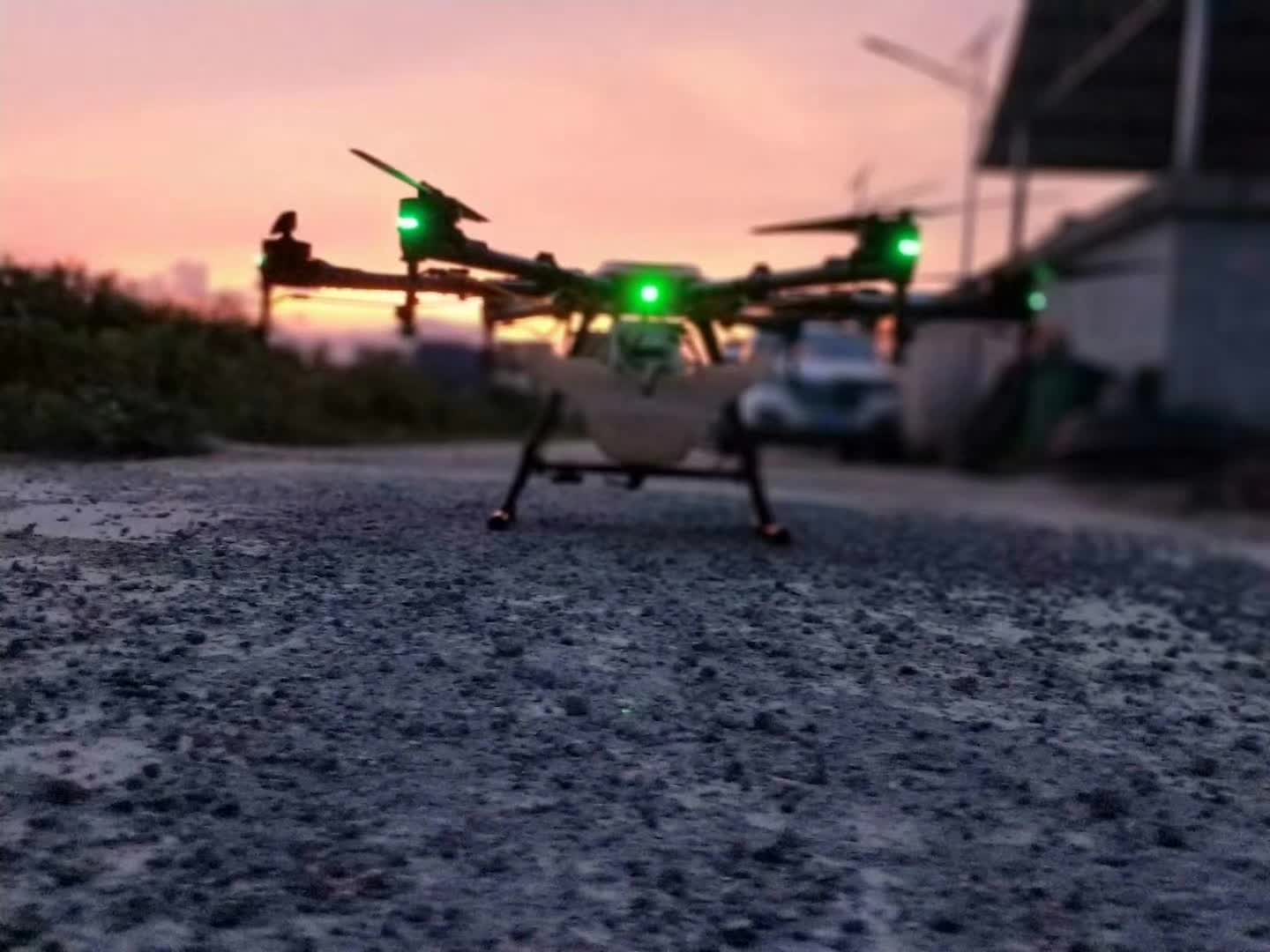 Drones have various use cases in agriculture. Drones have been used to predict weather patterns during the growing season, and even detect diseases in crops. They can spray pesticides, herbicides and fertilizers 40-60% faster than manual spraying, while also saving 30-50% of chemicals. According to the Meticulous Research report, they can save up to 90% of traditional agricultural water.
In total, DroneDeploy's customers analyzed 7.6 million acres of US farmland. This is slightly larger than the entire area of Belgium.
6 rotors 16L plant protection UAV White agriculture sprayer
Intelligent Agriculture is the trend of all over the world. And the intelligent drone act as a important role in this world plan.
Agriculture spraying drone can replace the traditional pesticide sprayer and it's speed is 40times of the traditional sprayer. It will save 90% water and 30%-40% pesticide. Small droplet diameter make the pesticide more well-distribute and improve the effect. At the same time, it will make the people faraway from the pesticide and reduce the pesticide remain of the crop.
Specification
AIRCRAFT FRAME
Dimensions

1720mm x1720mm x610mm(arm unfolded, without propellers)
925mmm x925mmm x610mm(arm folded)
SPRAY SYSTEM
LIQUID TANK
| | |
| --- | --- |
| Volume | 16 L |
| Standard Operating Payload | 16 kg |
NOZZLE
| | |
| --- | --- |
| Model | Germany ceramic nozzle(Max 1L/min adjustable) |
| Quantity | 6 |
FLIGHT PARAMETERS
Total Weight

15.5 kg (without battery)

Standard Takeoff Weight

37.5 kg

Max Takeoff Weight

37.5 kg (at sea level)

Max Thrust-Weight Ratio

1.41 (with 37.5 kg takeoff weight)

Power Battery

Battery (6S 22000mAh 25C 6S1P )

Max Power Consumption

15774 W

Hovering Time*

21 min(@22000 mAh & 16 kg takeoff weight)
10 min(@22000 mAh & 37.5 kg takeoff weight)
*Hovering time acquired at sea level, with wind speeds lower than 3m/s.

Max Operating Speed

8 m/s

Max Flying Speed

10 m/s

Max Service Ceiling Above Sea Level

2000 m

Recommended Operating Temperature

0 ℃ to 40 ℃
REMOTE CONTROLLER
Model

XT32

Operating Frequency

2.400 GHz to 2.483 GHz

Max Transmission Range

3 km (unobstructed, free of interference)

EIRP

≤20 dBm

Built-in Battery

3000 mAh,3.7V

Operating Temperature Range

-10 ℃ to 40 ℃

Storage Temperature Range

Less than 3 months: -20 to 45℃
More than 3 months: 22 to 28℃

Charge Temperature Range

5 ℃ to 40 ℃
RADAR MODULE
| | |
| --- | --- |
| Detection Range | 1- 5 m |
| Working Range | 1.5 - 3.5 m |
| Precision | < 10 cm |
PROPULSION SYSTEM
MOTOR
| | |
| --- | --- |
| Stator Size | 81×20 mm |
| KV | 100 rpm/V |
| Max Thrust | 15.3 kg/Axis (48V, Sea Level) |
| Weight | 180g |
FDXD-6R-16l using the new T1 - A Flight Controller, with a Radar Sensing System that provides additional reliability during flight. T1 - A is a mature flight controller for agricultural UAV. It provides rich and practical function that can meet the multiple requirements of the current agricultural UAV. By the integration of high precision sensor, the application of advanced industrial precision calibration algorithm as well as reasonable intelligent operation mode, the more efficient, accurate and convenient way of plant protection work can be realized.