Sonys first drone Airpeak S1 goes on sale priced at USD9000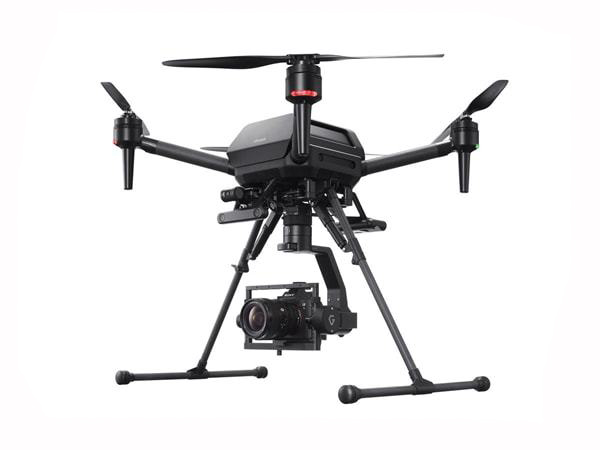 On December 2nd news, at this year's CES 2021, Sony's first drone, Airpeak S1, was unveiled at the exhibition. After a long wait, Sony Airpeak S1 is officially on sale. The package is priced at $9,000 and includes two sets of propellers and a remote control. , Two batteries and a battery charger, will be shipped on December 24.
It is understood that the Sony Airpeak S1 has a battery life of 12 minutes when equipped with a camera, a battery life of 22 minutes without load, and a maximum flying speed of 90km/h. It can be accelerated in 3.5 seconds and can remain stable at a wind speed of 20 meters per second.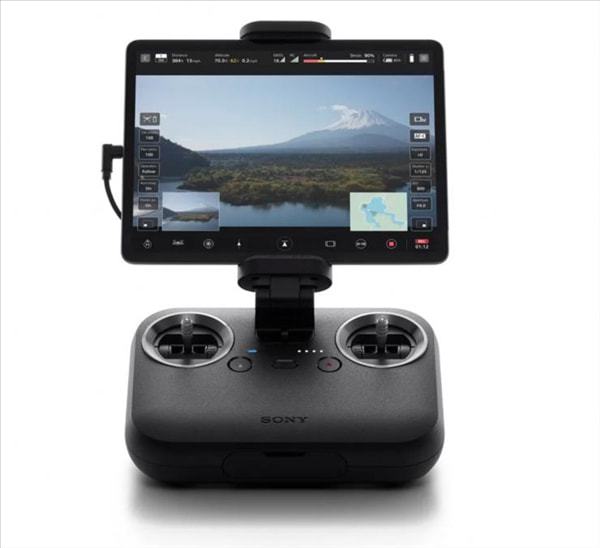 Airpeak S1 is equipped with Sony's self-developed propulsion device and flight control system. Five stereo cameras and two infrared range sensors are installed on the front, back, left, right, and bottom of the fuselage. Positioning and 3D space perception, even in areas with poor GPS signals, stable flight can be achieved through IMU and sensors such as air pressure and infrared.
It should be noted that the drone only supports Sony's own cameras and camcorders. At the same time, accessories such as cameras, lenses, and pan/tilt must be purchased separately.
FDG815 small quadcopter drone
Quadcopter drone 90 minutes endurance
FlyDragon FDG815 small quadcopter drone is a small size aerial platform for mapping, surveillance and inspection. Featuring 90 minutes of flight time, IP66 rating folding frame, and multiple failsafe, Its compact folding airframe enables easy operation and flexible maneuvering. – Forged from a combination of carbon fiber, PCB and CNC, allowing flight mission under a wide temperature range of -10℃-55℃. – With a built-in 14S 14000mAh high voltage li-ion battery, the flight time boosts up to 90 minutes with no payload, and it still reaches 45minutes with 2.5kg payload.
– Built-in antenna shields from dust and moist.
– Self-locking propellers .
– Under circumstances when Drone is in low voltage status or loss of signal, Return to Launch failsafe will be automatically triggered to save the drone.
– Plan the flight path that can be saved for future mission on either Herelink 5.5″ inch touch screen or on MissionPlanner/PC after linking herelink with PC through WiFi / Bluetooth/USB, drone flying becomes programmable and as simple as anyone can master. Alternatively, Herelink also serves as a streaming media server that delivers video and data (WAN) among team members on their devices like an ipad, mobile phone or PC, allowing a simultaneous team participation in the mission.
Specification Version: Quadcopter Battery-powered Version
Color: Black and White Material: Carbon Fiber, CNC, PCB
Control Range: 20km
Diagonal Wheelbase: 815mm
Unfolded Dimensions: 670mm*650mm*200mm (excluding propellers/landing gears)
Folded Dimensions: 440mm*210mm*200mm(excluding propellers/landing gears)
Empty Weight: 5.4kg (including battery)
Battery Weight: 2.8kg
Max Take-off Weight: 8kg
Flight Time: 90min (no payload) 68min (800g payload) 45min (2500g payload)
Max Speed: 30m/s Max Lifting Speed: 4m/s
Max Descent Speed: 3m/s
Max Angle of Pitch: 25°
Wind Resistance: 14m/s
Service Ceiling: 6000m
Propeller: 22*8 inch
Working Voltage: 50.4V
Working Temperature: -10℃-55℃
Carrying Case: 68cm*45cm*35cm
RTF version
Your Purchase Includes
RTF Package 1x ARF Combo
1x Pixhawk Cube Orange Standard Set with Here 3 GNSS
1x Herelink 2.4GHz Long Range HD Video Transmission System
1x 14S 14000mAh Li-ion Battery
2x (pair) 22 inch Carbon Fiber Propeller
1x Battery Charger
1x Carrying Case.