The Best Agricultural Drone System
The AgDrone System is autonomous, rugged, mobile, intelligent, and capable of endured usage under harsh environments. It's engineered for results and is in a class of its own. We offer three versions of AgDrone.
Easy Mission Planning
Flight plans can be generated quickly making it feasible to easily plan a mission from your tablet and be flying within minutes of arriving to your field. Missions can be saved to your device to streamline operations and setup time.
On-Demand Information
Imagine surveying up to 800 acres in a single hour with dual cameras, capturing RGB visible and NIR imagery in high definition. Get information when and where you need it, on-demand.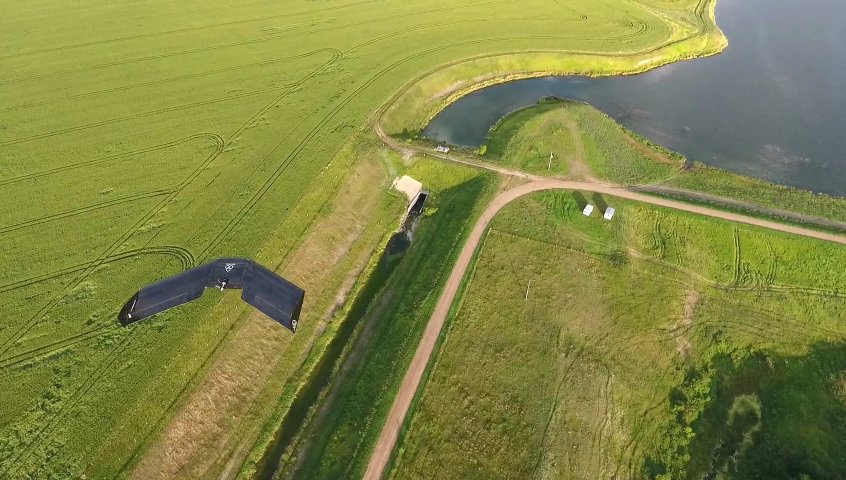 Precision Agriculture
Using aerial systems farmers, scouts, or ranchers can quickly survey large amounts of land and get a bird's eye view in high resolution, detect areas of stress, and monitor irrigation systems.
Scouting
Gain an immediate coverage and information advantage over any type of ground scouting. Gather information when and where you need it.
Mapping
Imagery can be processed using honeycomb agdrone's data processing services. Maps are hosted in the cloud providing cross-platform access on any web-enabled device.
Analytics
As maps are generated agronomists or service providers can extract actionable information for planning or immediate management.
Other Industries
Though the AgDrone UAS was built from the ground up for agriculture its found uses in a variety of other industries as well.
Forestry
Many of the processes and benefits relating to agriculture transfer to forestry as well. Scouting range and capacity can be greatly extended using drones systems.
Surveying
If you're interested in aerial mapping or digital surface modeling the AgDrone UAS is an ideal platform to gather high-resolution imagery.
Mineral & Gas
Custom engineering solutions are offered for high-value endeavors where tailored platforms are important.
Wildlife Monitoring
The AgDrone UAS has two cameras which provide images that can be used to locate animals. Applications include monitoring for cattle, wildlife, anti-poaching, and many others.
The honeycomb agdrone System
Incredible Strength – Full composite exoskeleton made from Kevlar® aramid fibers, the same material used in bulletproof vests and 10x stronger than steel.
Superior Performance – The airframe has been completely designed from the ground up with performance and stability in mind. Careful engineering allows the system to seamlessly cut through the air while self-stabilizing under challenging conditions.
Dual Cameras – Our patent pending camera configuration allows you to gather the most information by simultaneously capturing high definition visible and NIR imagery. That means twice the data and no need to fly multiple missions to get all the information you need.
Hand Launched – Deploy from anywhere absent cumbersome launch equipment. This is an important logistical consideration where time, cost, mobility, and simplicity are valued.
Fully Autonomous – Perform simple mission planning using your tablet, download the waypoints, and you're on your way. We've designed a flying robot that flies and captures imagery on its own. No prior flight experience required, the computer takes care of it.
Intelligent Agriculture is the trend of all over the world. And the intelligent drone act as a important role in this world plan.
Agriculture spraying drone can replace the traditional pesticide sprayer and it's speed is 40times of the traditional sprayer. It will save 90% water and 30%-40% pesticide. Small droplet diameter make the pesticide more well-distribute and improve the effect. At the same time, it will make the people faraway from the pesticide and reduce the pesticide remain of the crop.