Turkey equips small drones with grenade drop system
Turkish defense company Asisguard equipped its new micro drone with a 40 mm (1.6 in) grenade thrower on display at the SAHA Expo
Düzgün stated that his company aims to provide a single type of drone with various payloads, rather than designing different types of drones. For the next steps, he said that the company plans to equip drones with smoke bombs to help stop riots. The drones have high-power laser systems.
In addition, work on missile options is progressing rapidly, he added. "R&D is like planting seeds, you have to last a long time," he emphasized. In terms of exports, he said that so far, drones have been exported to two countries.
dji m300 drone payload drop system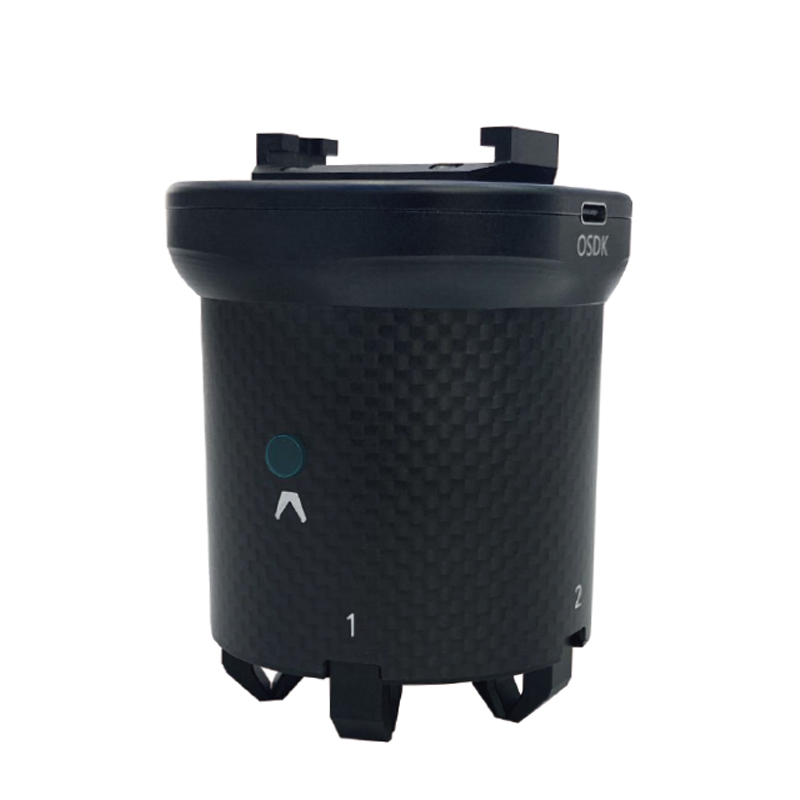 dji m300 payload drop system
dji m300 payload drop system The Best Air Payload Drop Release Mechanism system for DJI Matrice 300 Drone, Drones are widely used in public safety, firefighting, rescue fields, UAVs can improve work efficiency, ensure the safety of people, and quickly reach the site, especially in dangerous areas where people cannot enter. When encountering emergencies, sudden resource disasters, fatal safety accidents, drones can do a great help, there have been a large number of examples to prove these, for example, In the storm flood disaster, using the drone to take photos and video, observe and evaluate the disaster situation, even the drone can delivery the goods and foods to those people who trapped in floods. For the UAV delivery, UAVs emergency drop release payload, you need a good and reliable drop release mechanism.the DJI M300, it is the powerful enterprise drone platform, they can mount different payloads, such as dual sensors camera, zoom + thermal imaging camera, speaker and spotlight, they all are very useful payload for the public safety and emergency rescue. The best and easy way to use the drone delivery cargo to the area that need and people can not reach to, using a drop release hook that installs to a drone, the UAV pilot can remote control the delivery goods that drop to the specific area, that is low cost, economical and efficient. UAVfordrone develop a air payload drop release mechanism system for DJI M300 drone , it is develop on DJI onboard SDK payload ,seamlessly compatible with DJI Matrice 300 RTK . the features are as below
-DJI M300 drone drop release Mechanism system develop on DJI onboard SDK .
-The drop release system datalink via DJI Matrice 300.
-Control and operate the drop & release via DJI smart controller — the DJI Pilot.
-Quick-relese design, easy to install , no need professional person, come with all installation kits.
-5 drop hooks design, one time can mount 5 payload to drop .
-Max payload mount capacity is 10Kg, (you need consider the payload capacity of DJI M300 drone , suggest no more than 3Kg )
-This is the best DJI M300 drone drop release mechanism system .
Product size: 62mm*62mm*92mm
Outer packing box: 252mm*217mm*121mm
Weight: 295g
Electrical interface: OSDK
Rated power: 18w
Power supply voltage type-c port input voltage: 5~24V
Control method: quick release + APP control
The control distance is equal to the UAV communication distance (DJI M300RTK)
If you use a third-party drone to mount, the control distance depends on the remote control
Installation method: quick release
Number of mounts : 5
UAV five-stage dispenser
The single-jaw load weight is 5kg, and the actual load is subject to the aircraft load
The total mounted weight is 25kg, and the actual load is subject to the aircraft's load
Mounting order: sequential mounting Order of delivery
Delivery function: Single point delivery
Working environment temperature: -20℃—45℃
Expanded functions Support : third-party UAV PWM signal control (need to contact sales in advance)
Supported models : DJI Jingwei M300RTK (for other models, please contact sales first)